Phantom Level 2 Armor Set (SAS-TEC Tripleflex)
Phantom Level 2 Armor Set (SAS-TEC Tripleflex)
Set of four (4) Level 2 joint protectors for motorcycle gear: (2) SC-1/KB2 and (2) SC-1/SB2
These universal motorcycle safety pads are astoundingly flat, extremely flexible protectors in the innovative SAS-TEC TRIPLEFLEX design. The slim and lightweight "Phantom" protectors retain their high flexibility even in cold conditions. The armor is black with tear-resistant fabric on the back side.
These versatile joint protectors can be used interchangeably in hip, shoulder, elbow, and knee armor slots. Use them where they best fit! Most often, KB2 (the smaller protector) fits in hip or shoulder while SB2 (the larger protector) fits in knee or elbow. Buy two sets to outfit both a jacket and pants with the some of the newest, most comfortable motorcycle armour available.
Protectors surpass the required values of EN 1621-1:2012, Level 2, by approx. 10%
Re-usable after impact
Lightweight (approx. 2.5oz each unit)
Slim and comfortable at 0.37 inches (9.41mm) deep
Larger protector size: 6.25 in. wide (at widest point), 9.75 in. long

Smaller protector size: 6.25 wide (at widest point), 8.25 in. long
Buy one set to outfit knee and hip protection on a pair of pants or to outfit elbow and shoulder protection in a jacket.
Complete the set for a jacket with our Level 2 Back Protector →
Customer Reviews
01/23/2022
Nicholas D.

United States
Awesome
Best armor on the market. This is my second set. I purchased the first set with the comfort riding pants and had to get a set for my jacket. So much more comfortable and light. Awesome product!
01/23/2022
JADE A.

United States
Perfect Light Armor
Love this set of armor. Makes my jacket almost a pound lighter and my knees can bend fully. So much more comfortable and glad to know it's as safe as I can get without feeling weighed down and stiff! Also, my shoulders finally don't look like an 80s businesswoman so that's a plus.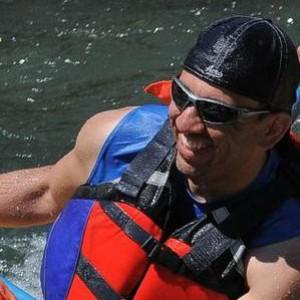 LQ
12/20/2021
Luis Q.

United States
BEST LEVEL 2 Protection Pads
I just love how flexible these protection pads, the flex all four ways. and they are very minimal notice on the jacket if any. i would recommend on all your jackets and pants.